WE DETAIL IT ALL
Masterpiece Detailing offer quality affordable mobile detailing for your cars, planes, boats, RVs, golf cars, motorcycles and other autos. Best of all we will come to you!
LICENSED & INSURED
For your protection and guaranteed satisfaction, Masterpiece Mobile Detailing LLC carries over $2 Million in coverage.
LOYALTY POINTS
SAVE 25% with Loyalty Reward Points Today!
WE PREVENT THE SPREAD
The Masterpiece Detail Team is standing by ready for dispatch. We disinfect all vehicles using EPA & FDA approved cleaning agents that destroy coronavirus strains.
Specials
SAVE ONLINE
Save 10% when you book service online today!
Customers using eGift cards please enter the information during checkout and choose the "Skip Payment & Book Appointment" option.
PROMOTIONAL CODE: MPWEB10
Please feel free to contact us

386-603-3201
regarding scheduling questions.
SEND INSTANT eGIFT CARDS !
Gifting for a special occasion or just out of kindness, let our team reflect your gift of automotive detail excellence.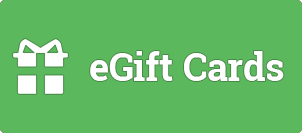 eGift Cards are sent via email or SMS and can be delayed for a special date or sent immediately, please feel free to contact us if you have any questions.
PLATINUM REWARD POINTS
Save $$$ hundreds throughout the year on all premium detail packages by joining the Masterpiece Loyalty Points Program!
HOW IT WORKS | PLATINUM REWARD POINTS (25x)
Step 1: Activation Purchase
The activate purchase enrolls you into the Loyalty Membership.
Step 2: Client ID | 25x Loyalty Points
Upon activation purchase, you instantly receive 25x Loyalty Membership Points. The points are stored on file and assigned to your name, email and phone number.
Step 3: Use Your Membership Points Upon Payment
Use Membership Points during checkout to SAVE 25% every visit!